Custom Tint, Inc. is your source in the triangle for luxury automotive window tint services. Whether you are looking for automotive window tinting to make your car look sleek, gain a little privacy or help keep you stay cool. We only offer 3M's top of the line specifically designed to help you get the look and the performance you need out of a window film.
As the owners and the installers, we take great pride in all of our window tinting installations.  So, our installations take a little longer then other shops that typically "turn and burn". We take our time to guarantee the best possible installation for each of our clients, no matter what type of car you drive. Our installations are handcrafted for each window to fit precisely. We do not use patterns.  Every back window and windshield is heat formed to shape to ensure a proper fit and install it seamlessly.  We finish all door windows with a shaved beveled edge giving the appearance of factory tinted windows. In order to prevent contamination, door windows with felted gaskets are taped to ensure clean "felt free" installations.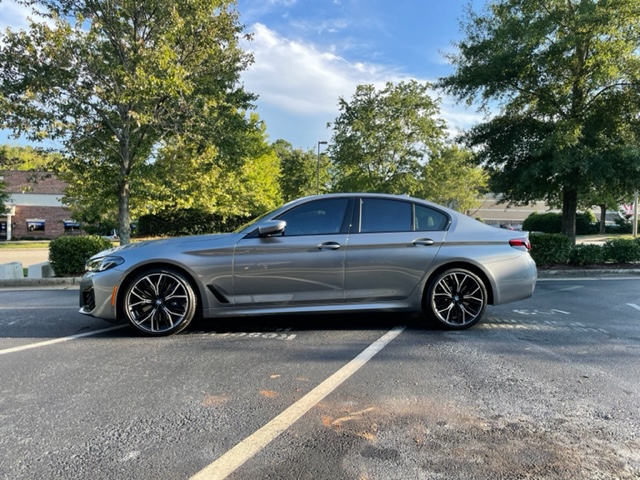 Improving comfort, protecting vehicle interiors and people within them are hallmarks of 3M™ Automotive Window Films. 3M™ was issued the first sun control window film patent in 1966 and their innovative window film products have helped provide protection from the sun's harmful rays for 50 years. Today there are millions of square feet of 3M film installed all around the world. In addition, The Skin Cancer Foundation recommends 3M Window Films as an effective UV protectant. 3M™ Window Films are backed by a limited lifetime nationwide warranty against bubbling, blistering, delaminating, cracking, crazing, and demetalizing.
From the 3M Automotive Window Film line-up we offer Crystalline and Ceramic IR
3M Crystalline Series is designed to provide the ultimate comfort and clarity in a window film. This series rejects more heat then many of the darker films without changing the look of your vehicle, which makes it the superior choice for comfort.  This film series is available in various shades and provides up to 64% heat rejection, up to 97% infrared rejection, up to 55% glare reduction and 99% uv protection.
3M Ceramic IR Series is developed with a nano-ceramic technology providing a high level of infrared heat rejection due to the absorptive technology. Ceramic IR Series offers great infrared heat rejection for optimal comfort and is available in attractive neutral colors. This film series rejects up to 66% heat rejection, up to 95% of infrared heat rejection, up to 93% glare reduction, and 99% uv protection.
Put the innovation of 3M™ Window Film to work for you, a name you know and trust.
The benefits of automotive window tint…
Blocks UV Rays
Ultra Violet rays from the sun can cause serious damage to the skin. These same rays increase fading on your vehicles interior, such as, cloth or leather seats, dashboards, door panels, and carpeting. By installing Window Film  you help to reduce the level of interior fading and protect your skin by blocking up to 99.9% of the sun's harmful UV rays. As a result, you protect yourself while prolonging the life of your vehicle's interior.
Reduces Heat
Of course a vehicle can get extremely hot when it sits in the sun for an extended period of time. The solar control properties found in window film can greatly reduce the level of heat gain inside of a vehicle.  As a result, providing more comfort for the driver and passengers. Additionally, this heat reduction will lead to better fuel efficiency because car owners can rely less on air conditioning to provide the comfort needed during hot summer months.
Reduces Glare
The presence of glare while driving is not only a distraction, but can be dangerous as well. Window Tinting does an excellent job at minimizing the level of annoying glare entering a car window.  Therefore, helping to improve vision and safety preventing added strain on the eyes.
Increased Safety
Window Film adds a degree of shatter resistance when applied to the glass in your vehicle. Due to a very aggressive adhesive, window film helps to hold the pieces of broken glass together if the vehicle were to be in a collision. Most of all, tinted windows help to decrease visibility of your valuables located inside the car deterring the chance of a break-in.
Aesthetics
In addition to its other benefits, applying window film to your vehicle increases its visual appeal. Window Tinting gives your vehicle a sharp, clean appearance on the exterior. Plus helps to protect the interior upholstery, keeping your vehicle looking great inside and out for many years to come.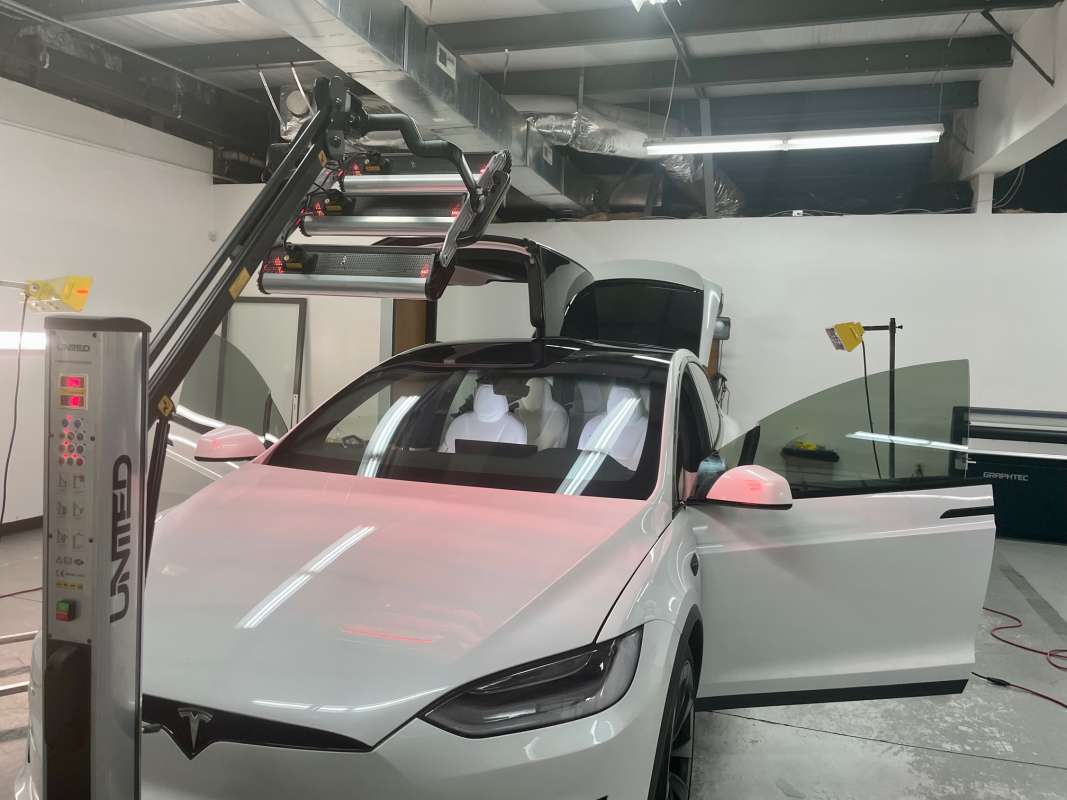 Contact us  to learn how Custom Tint can help you customize the look of your vehicle with window tint.