A few weeks ago we completed a vehicle wrap project for ARC Electric. Our new clients were not happy with the quality of work they were currently receiving from another wrap company.  ARC Electric has a small fleet of vehicles which are all wrapped with advertising, however, there were some inconsistencies between each of the vehicles.  We also noticed that there were certain areas on the vehicles that we would approach differently. Such as, the use of knife-less tape to cut the vinyl between the bed and cab to prevent hand cutting on the paint.
In order to keep their vehicles looking consistent moving forward, we created individual cut paths for the wave and striping.  Which in turn, will allow us to scale all of the artwork according to the type vehicle they purchase next.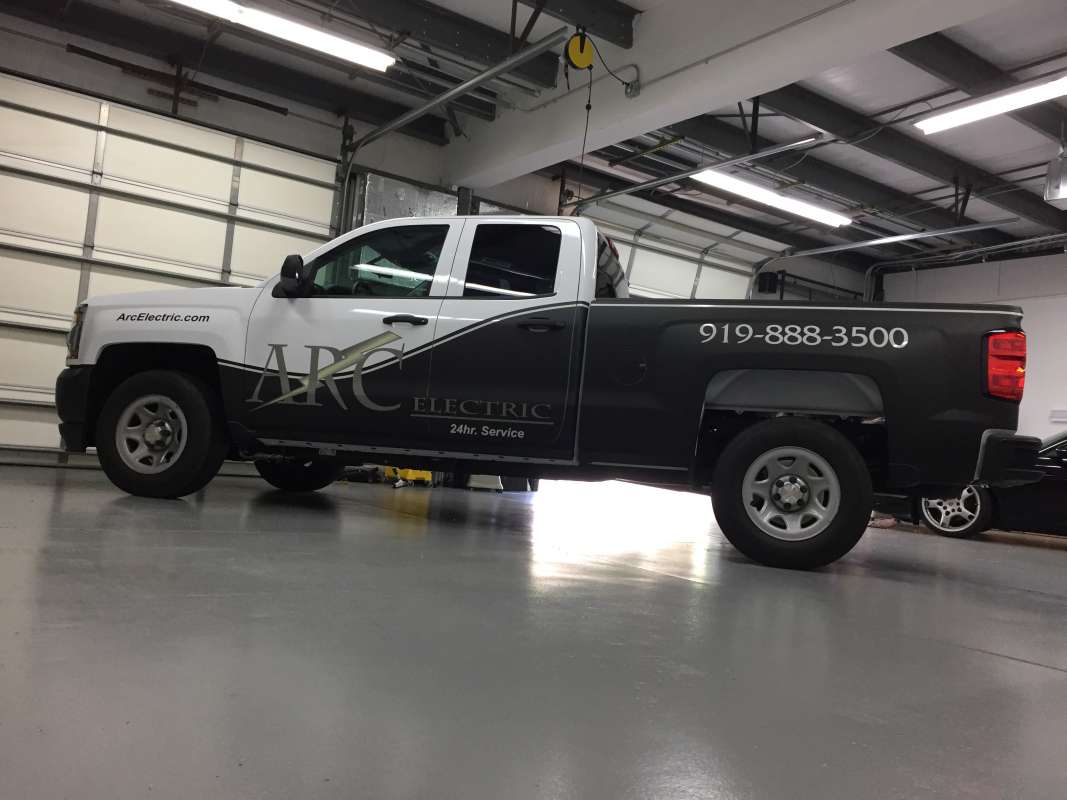 On the rear of the truck, we removed all of the emblems to allow for a smooth clean installation.  So often we see that emblems are left on with either a sloppy trim out or the vinyl installed over top.  This can lead to cut marks in the paint or vinyl failure around the emblem.  It is not difficult to remove them and doing so can prolong the life expectancy of your vehicle wrap. On top of that, it is your company's image at stake.  It is our goal to make sure that we take every precaution and give each client the best installation possible.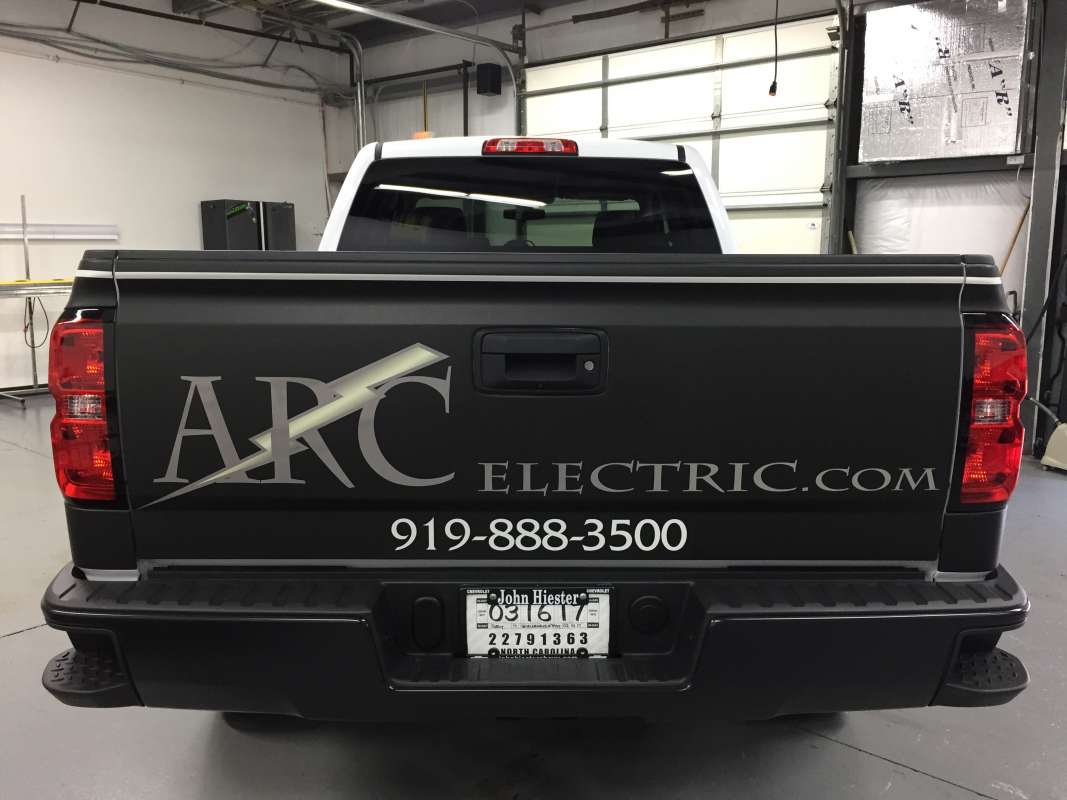 The materials used for this project were 3M 1080C Black Matte as the background color. We used Orofol Orolite 5650RA for the reflective vinyl which was printed on our HP Latex 26500. After print, the graphics were laminated with Orafol Oraguard 290-F.  After lamination, the graphics are sent through a Graphtec plotter to cut around each logo, phone number, and website.
The final result was visually electrifying!!!