Custom Tint, Inc. has been in the vehicle wraps industry for over 10 years.  We provide vehicle wrap design services, large format printing- using our 60″ HP Latex Printer, and vehicle wrap installation services. We take a very personal approach with our clients, whether you are looking for professional and effective vehicle advertising or automotive restyling.
Automotive Restyling
Color Change wrapping vinyl has become an increasingly popular way to customize vehicles with film manufacturers producing unique, eye popping colors and textures to help your vehicle stand out or add a little personality.  These vinyl films are perfect for full car wraps or for accenting your vehicle by using it on hoods, trunks, roofs, door handles, mirrors, or spoilers. Your imagination is your only limit when it comes to these custom vinyl wraps.
From satin or gloss or matte colors to brushed finishes and carbon textures, we enjoy and take a lot of pride in our vinyl installations. Working with vinyl wrap film does have some limitations, but we take every effort to make your vinyl wrap look as much like paint as possible by wrapping edges and reducing overlaps.  Whether you are looking for a color change wrap or vehicle accents, such as, off-set rally stripes or racing stripes, Custom Tint, Inc. can help you decide what suits your vehicle and your budget.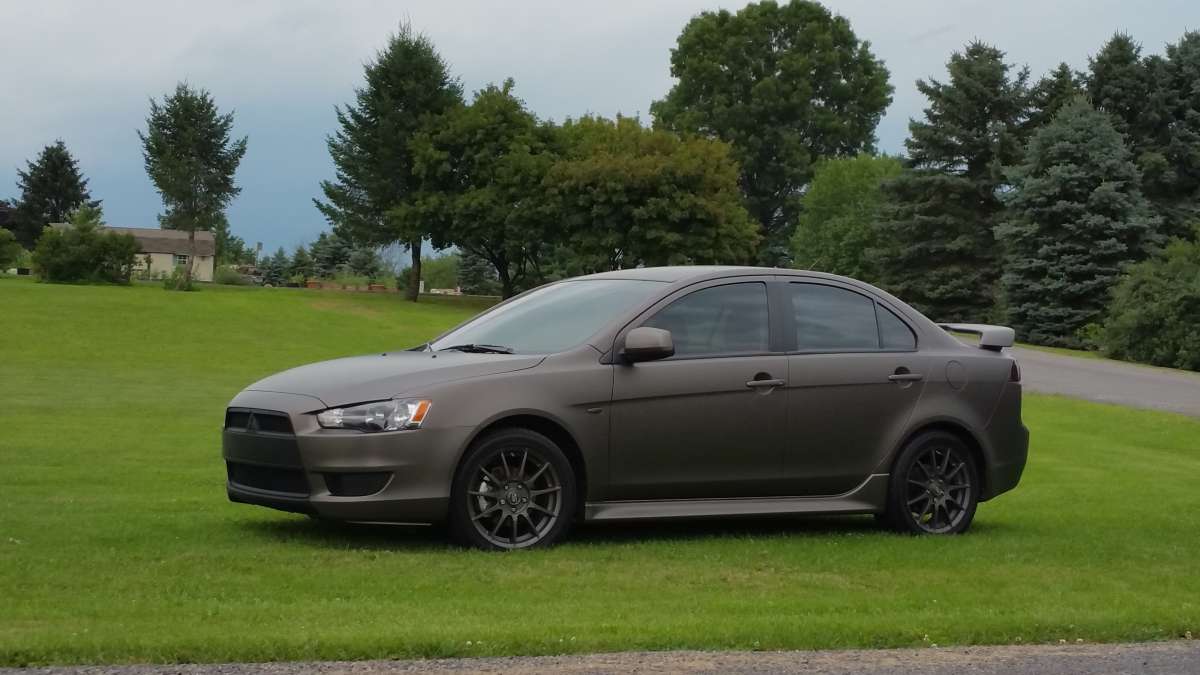 Custom Vehicle Wraps and Graphics
Want your vehicle to be a moving billboard?  Custom Tint, Inc. specializes in designing, printing and installing all types of vehicle graphics, from smaller spot graphics to compelling partial vehicle wraps and eye-catching full vehicle wraps. Due to the large number of impressions they receive, vehicle graphics and vehicle wraps provide a great return on your marketing investment.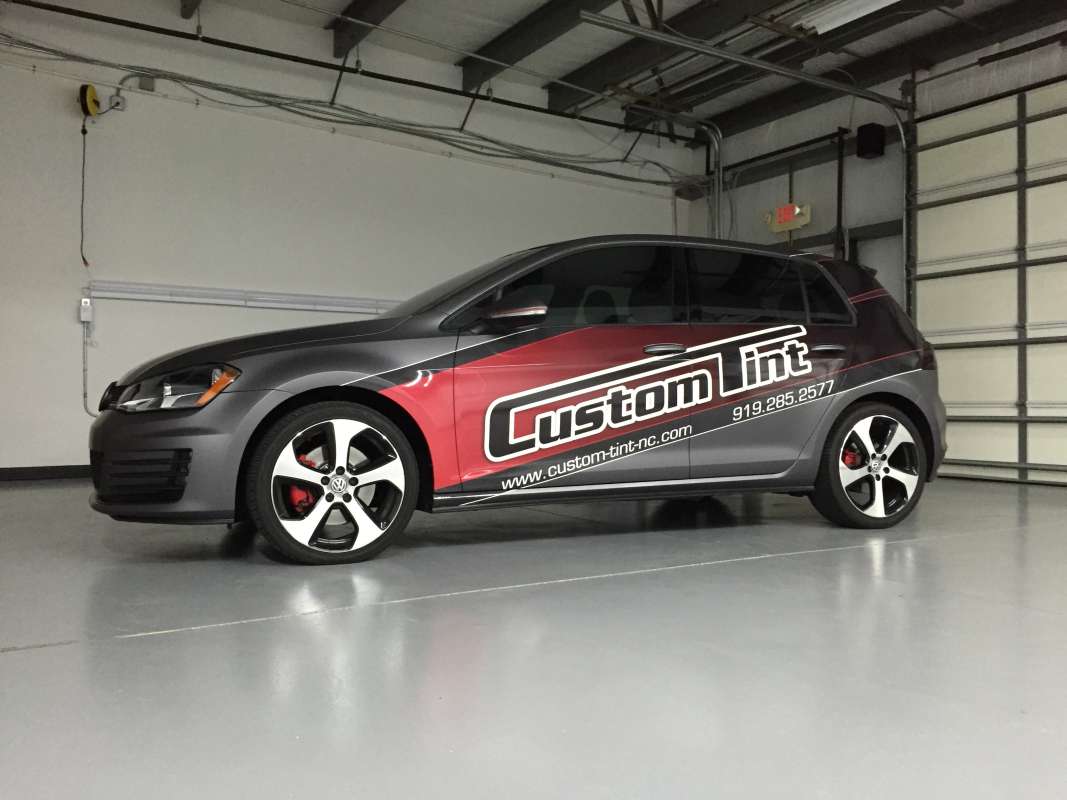 We are not the fast sign shop nor are we the speedy print shop.  We specialize in designing, printing, and installing effective vehicle advertising and branding.  Doing so takes time and isn't a process that should be rushed, especially with this type of advertising investment. As a result, we approach each project differently depending on our clients time-frame and budget. However, the outcome is always the same, which is eye catching- easy to read- effective mobile advertising.
With a vehicle wrap investment, why would you not want to use high quality materials?  Poor quality materials only lead to failure of the product or faded advertising in a short period time.  The life expectancy of a good digitally printed vehicle wrap with a UV laminate is approximately 5 years with proper maintenance, without a UV laminate the wrap becomes dull and hazy within the first year. With our use of high quality digital 3M vinyls and laminates, along with the education we provide to our customers on how to maintain their purchase, we help to prolong the life of your vehicle advertising investment.
When you are ready to start your mobile advertising, it is best to schedule a consultation appointment.  Please bring with you as much information pertaining to your business, as possible.  For example: logo, business cards, brochures, flyers. This will allow us to become better acquainted with your business and your advertising needs.  Do you already have a professional vehicle wrap design? We can help to finalize the artwork files, print and install the wrap for you.  Or if you purchased a printed vehicle wrap or graphic and need to have it installed, we can do that, too.
Please read below for the various options and benefits of advertising your business on your vehicle…
Spot Graphics:
Ideal for low budgets
Cost efficient way to display company brand and contact info
Partial Wraps:
Affordable option to the full vehicle wrap
½ to ¾ of the vehicle is wrapped, using the paint color as part of the design
Just as striking as full wrap, but for ¾ of the price.
Full Vehicle Wraps:
Front, sides, and rear are fully wrapped, using 50/50 window perf. in window spaces
Most striking and dramatic marketing image
Most Value for your advertising dollars
Did you know….
92% of people notice and read graphics on wrapped vehicles
75% of consumers develop impressions about a company based on the fleet graphics
30% of consumers will make buying decisions based on impressions they receive from company vehicles
96% of people surveyed said fleet graphics have more impact than billboards
Vehicle signage generates millions of impressions during a 12-month period
Whether you want vehicle accents or if you want to change the whole color of your vehicle or if your are looking for professional vehicle advertising, give Custom Tint, Inc. a call to schedule your consultation.